Happy with the quality of our Work? Please give us a Google Business Review to receive a discount towards your next estimate!
Link to Google Business Page (Located on Sidebar)
Click Me!
Restorers & Re-finishers of Fine Furniture & Antiques
The One Stop Furniture Shop
Design Studio
We Create Your Design
Complete Repairs
Trust Us To Fix It Right
Insurance Claims
Like It Never Happened
House Calls
We Come To You
About Us
In 2003, Furniture Clinic & Restoration Studios relocated from New York City to Williamsburg Virginia, offering high quality furniture refinishing and restorations. The shop was built with this objective in mind, including a professional, full-size, spray booth and wood working facilities. The business itself is located adjacent to "New Town" on Ironbound Road, convenient to all neighborhoods. The original owner, Ronald Ricca, gracefully retired and the ownership was transferred to European Craftsman, Adam Wolinski. In 1977, Adam graduated from Państwowe Liceum Sztuk Lastycznych (School of Fine Arts) located in Zakopane, Poland with a degree in "Artistic Furniture". Attempting to master his craft and expand his opportunities, Adam moved to the United States in 1986. There he worked for the Door Store, located in the New York / New Jersey metropolitan area, as the head of the furniture repair department. At the same time, he was working with a few local antique dealers repairing and repurposing antiques. Seeking new opportunities, the Wolinski family moved to Williamsburg Virginia in 2006. In Williamsburg, Adam found Ronald's furniture shop and began helping with the projects that went through the shop while at the same time working for the Hanes furniture company repairing more furniture. In 2015, Adam purchased the Furniture Clinic business from Roland and has taken over his legacy to restore and refinish fine furniture and antiques.
Our Services
The Furniture Clinic offers many services to our clients, from scratch repair and paint stripping, to custom designs and re-purposed items. Here at the Furniture Clinic if you think it can be done, we'll do our best to accomplish it.
Build
Got an idea for a custom piece of furniture in your home? Chances are we can design and build it for you the way you envision it.
Restore
Do you have a precious family heirloom in your home? Has it seen better days? We can bring it back to tip-top shape and preserve its essence.
Repurpose
Do you have an old piece of furniture just lying around, without a purpose? Let us bring some life back into it by giving it a redesign and make it useful again.
Service
Light scratch on your dining room table? Contact us to see if it is possible to fix it on the spot without needing to bring it to the shop.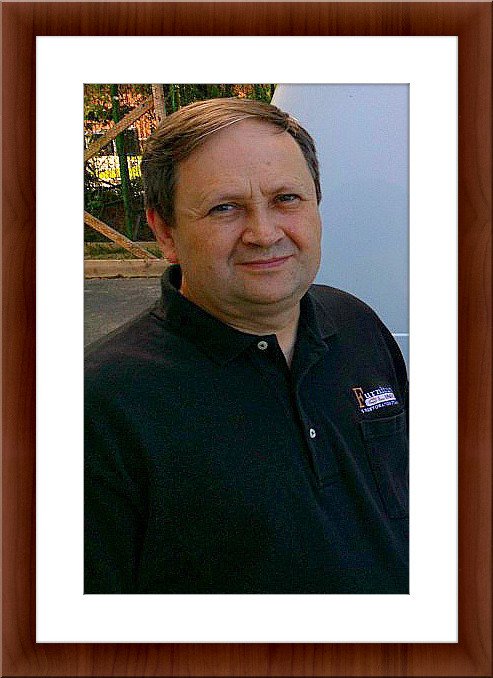 Thank you for viewing our website
If You Have Any Questions, Or Want To Send Us Pictures For Appraisal
Please Contact Us